SAP S/4HANA represents the next generation and latest evolution of SAP's core application platforms. It is redesigned and re-engineered to deploy the in-memory capabilities of the SAP HANA database.
SAP S/4HANA brings in transactional simplicity, advanced analytics, innovation, and enhancement of the functionality compared to traditional SAP ERP. Itoffers a complete rewrite of SAP ERP code phased by functional area and moves some application code to the database layer as stored database procedures. It provides a new data model by removing old tables, aggregate tables, and index tables to produce fewer columnar-based tables and deliver a real single version of the truth.
SAP S/4HANA is designed with an SAP Fiori integrated user experience (UX) that provides users with instant insight and works on any mobile device. It offers real-time operational analytics on the SAP ERP platform, reducing the data latency apparent with SAP Business Warehouse (SAP BW) reporting. Via integration to the Internet of Things (IoT) and business networks SAP S/4HANA enables real-time collaboration (machine-to- machine, SAP Ariba Network, Concur) in the networked economy. Itis packed with a complete choice of deployment – Cloud or on premise.
we prologin solutions provide professional trainings on sap and oracle modules. prologins.com is one of the best institute providing quality level of training in E-learning process and class room based learning at Hyderabad. We have dedicated staff having 10+ years of experience on SAP s4 Hana . we provide s4 hana online training along with server access for certification.We provide corporate training , if group of people are interested in same technology.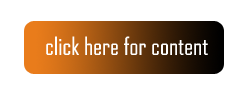 High-level Roadmap



Key Features
Smaller total data footprint
Faster analytics and reporting
Greater throughput
Co-deployment of ERP, CRM, SRM, SCM, PLM
Unlimited workload capacity
All data: social, text, geo, graph, processing
SAP HANA multi-tenancy
New SAP Fiori UX for any device (mobile, desktop, tablet)
Three deployment options: on premise, public cloud and managed cloud
Key Benefits
Universal journal for fast period-end reconciliation & period-end closing
Efficient reporting
Faster financial close
Integrated business planning
New asset accounting
Cash management
Financials reporting
Resources
SAP Press Books
SAP Articles
SAP certification books
Sample Blueprints
Server Access
Interview Questions
who should attend?
Application Consultant
Business Analyst
Business Process Architect
Business Process Owner / Team Lead / Power User
Enterprise Architect
Executive
Program/Project Manager
End User
Course Duration:
30 hours online instructor led training via gotomeeting.
Server Access:
Will be provided by and is valid for course duration.
Course Materials:
Will be provided along with real-time blueprints
Say hello to us
Trainer: Rajesh
Mail: info@prologins.com
Mobile:+91 8121652777
WhatsApp: +91 8121652777