Planning and Consolidation offers everything you need to meet your bottom-up and top-down financial and operational planning needs, besides the consolidation and reporting through a single application and user interface.While a few client components are integrated with Microsoft Office (Word, PowerPoint, and Excel), other client components are based on Windows or Web technologies.
prologins.com is one of the best institute providing quality level of training in E-learning process and class room based learning at Hyderabad. We have dedicated staff having 5+ years of experience on sap bpc. We provide online training on latest version of bpc i.e bpc 10.1 embedded consolidation.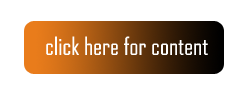 High-level Roadmap




Key Features
Intuitive interfaces
Top-down and bottom-up budgeting
Business process flows
Automated consolidation capabilities
Compliance and auditing
Management and statutory consolidations
What-if analysis and scenario planning
Variance reporting
Key Benefits
Reduced planning
Reduced consolidation cycle times
More accurate plans, budgets and forecasts
Accurate & fast financial close
Increased stakeholder confidence
Minimized compliance risk
Accurate reporting that meets statutory requirements
Improved data quality via a central data repository
Resources
SAP Press Books
SAP Articles
SAP certification books
Sample Blueprints
Server Access
Interview
Who should attend?
Application Consultant
Business Analyst
Business Process Owner / Team Lead / Power User
Program / Project Manager
Course Duration:
Approx. 11 to 15 DaysServer Access: Will be provided by and is valid for course duration.
Server Access:
Will be provided by and is valid for course duration.
Course Materials:
Will be provided along with real-time blueprints
Say hello to us
Trainer: Rajesh
Mail: info@prologins.com
Mobile: +91 8121652777
WhatsApp: +91 8121652777